Game of character: our ultimate hockey movie All-Star Team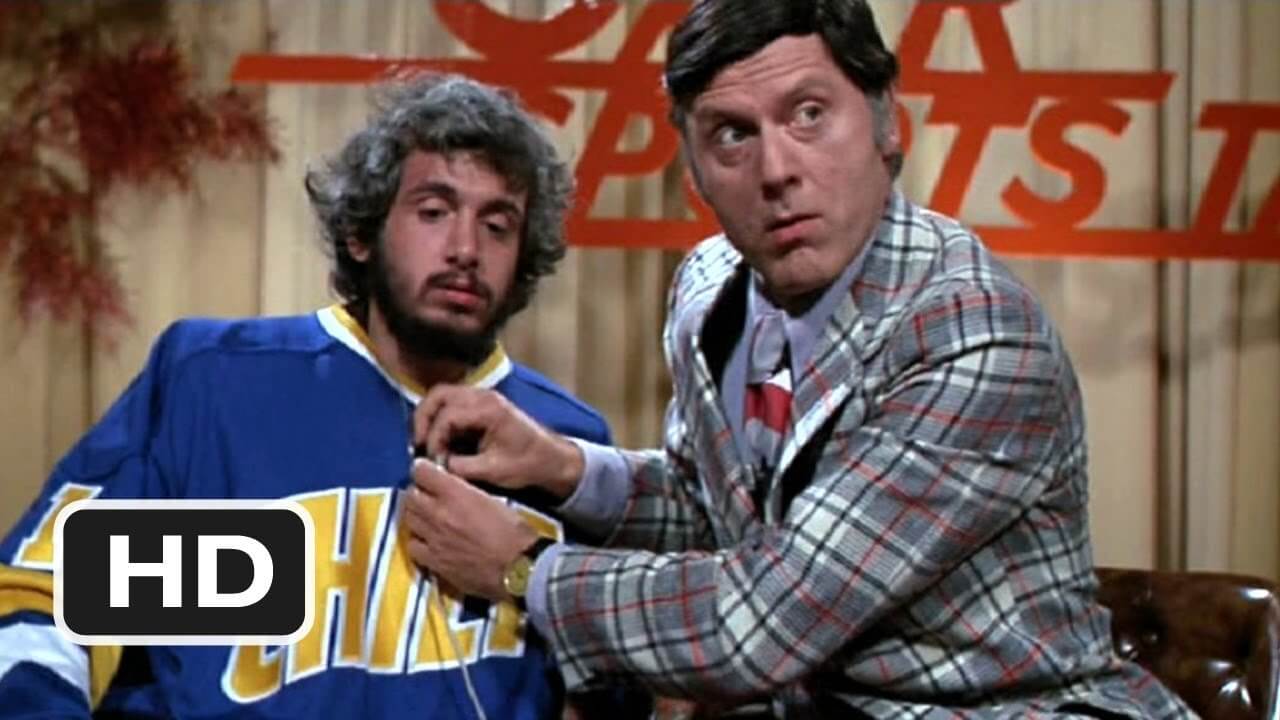 |
If hockey movies have taught us anything, it's that our favorite game is incredibly fast and shockingly violent, that goaltenders are high strung targets who get little help from their defense, and that creative cussing is a skill set as vital as skating and stickhandling.
No wonder we love watching these things, eh?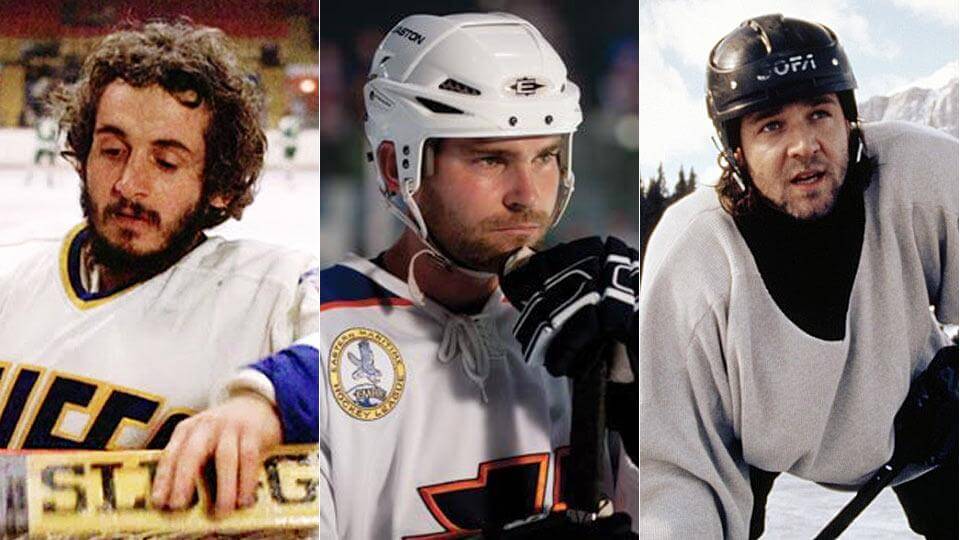 They've also introduced us to a plethora of rich and colorful characters, some of whom seem to play the game pretty well. So that got us to thinking: Which of these guys would make up the best possible team?
We pored over our favorite films and narrowed it down to our list of celluloid First-Team All-Stars. The rules? Only fictional players were eligible (so, no Rocket Richard or Jim Craig). And to spread out the love, we limited our favorite films to four representatives, max.
• Jake Gyllenhaal reveals Mighty Ducks despair
And just because we felt like it, we expanded our list to include the best cinematic coach, GM and broadcaster.
Here then is our take on the the ultimate hockey movie All-Star team. What's yours?
WARNING: Some clips contain language that can make the devil blush. Best not to watch at work, in a house of worship, or within earshot of urchins.
• GOALIE: Denis Lemieux, Charlestown Chiefs (Slap Shot)

The skinny: A classic stand-up style netminder, Lemieux battled allergies, an immobile defense and a language barrier to become one of the most feared keepers in the Federal League.
Career highlight: Appearing on Jim Carr's Sports Talk; demanding a trade
Money quote: "You do that, you go to the box, you know. Two minutes by yourself, and you feel shame, you know. And then you get free."
• DEFENSEMAN: Doug Glatt, Halifax Highlanders (Goon)
[tubeloot video="7″]
The skinny: Despite some weak ankles and a late introduction to the game—he had to wear his brother's figure skates to his first practice—Glatt established himself as one of the most dreaded enforcers in the game as well as a multi-positional threat who could play up front when the situation dictated.
Career highlight: Scoring his first career goal with his ass; knocking out Ross Rhea
Money quote: "Hey! I'll light your ass… back up… on fire!"
• DEFENSEMAN: John Biebe, Mystery (Mystery, Alaska)
The skinny: Biebe played in Mystery's "Saturday Game" for longer than anybody in the town's history but was cut from the team before being called back into action for the big tilt against the New York Rangers. Though his legs had lost a gear or two, his veteran experience and leadership made him an impact player. He scored a goal and added two assists in the heartbreaking loss to the NHLers.
Career highlight: Wearing the C against the Blueshirts
Money quote: "Nice work, Tree. You killed him."
• FORWARD: Ned Braden, Charlestown Chiefs (Slap Shot)
The skinny: A college graduate—he was All-Eastern at Princeton—and an American citizen, Braden was a silky smooth attacker who was as adept at making plays as he was finishing them. He didn't have much of a physical game, but he partially compensated by leading the Federal League in scoring.
Career highlight: Sealed the Federal League championship by goading Syracuse Bulldogs captain Tim McCracken into punching the referee.
Money quote: "Is the answer Jesus?"
• FORWARD: Ross Rhea, St. John's Shamrocks (Goon)
The skinny: A legendary brawler, Rhea was banished to the minors after a brutal stick-swinging incident. There, the 40-year-old proved that he was a better hockey player than he gave himself credit for, scoring a couple of beauty goals—he actually had some pretty gross mitts—and making an impact every time he stepped on the ice.
Career highlight: Had his number 3 retired by the Shamrocks while still an active player.
Money quote: "So, Huntsie, I was wonderin" how long it takes you to get your hair like that?"
• FORWARD: Xavier LaFlamme, Halifax Highlanders (Goon)
The skinny: Selected No. 2 by Montreal, LaFlamme could really dance with the puck. He had 100% pure natural skill … until he lost his nerve after being Shrekked by Ross Rhea. He eventually rediscovered his game in the minors, emboldened by the presence of enforcer Doug Glatt, to become an impact player down the stretch run.
Career highlight: Scoring natural hat trick in final game of the season to send the Highlanders on to the playoffs.
Money quote: "Tabernac, BAM! You f—–g beat him."
• COACH: Reg Dunlop, Charlestown Chiefs (Slap Shot)
The skinny: A great veteran who knew how to work the media as well as a locker room, Dunlop was a vocal proponent of old-time hockey. As player/coach, he led a rag-tag band of misfits all the way from the cellar to the pinnacle of the Federal League. He also was regarded as one of the finest chirpers in the game.
Career highlight: Getting hired to coach Minnesota.
Money quote: "Scouts?"
• GM: Joe McGrath, Charlestown Chiefs (Slap Shot)
The skinny: A well-traveled hockey executive who once worked with Eddie Shore, McGrath was as legendary for pinching pennies as he was for recognizing talent. He was especially proud of getting a good deal on a trio of hard-hitting brothers out of the Iron League after hearing scouts say "they showed a lot of promise."
Career highlight: Organizing fashion shows to promote the Chiefs in the community.
Money quote: "Do you see this quarter? It used to be a nickel!"
• PLAY BY PLAY: Rod McCaudry (Goon)
The skinny: The veteran radio voice of the Highlanders enjoys drinking champagne, spending time with his wife and calling it like he sees it.
Career highlight: Seeing the Highlanders make the playoffs.
Money quote: "Well that was borderline treasonous, and a disgrace to our nation and its proud and storied history. My father didn't kick the Nazis' … and the puck drops!"
[tubeloot video="4″]
GALLERY: Best and Worst Hockey Flicks of All Time
Posted:Wed Jul. 29, 2015