Milan Lucic hopes to be a King for a while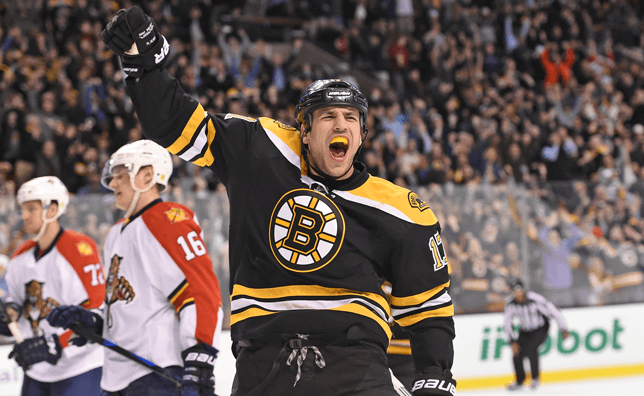 |
Milan Lucic On Possible Extension With Kings:There's no question Lucic is perfect for the Kings' style of play.
Los Angeles likes to play a hard and heavy game, and that's what Lucic does best when he's on top of his game. The problem over the last few seasons is Lucic has been too inconsistent for a player receiving first-line ice time.
The Kings currently have about $7.5 million in salary cap space, per General Fanager. The team's first priority should be re-signing No. 1 center and Selke Trophy finalist Anze Kopitar, who's entering the final year of his contract with a $6.8 million cap hit. Luckily for L.A., Kopitar and Lucic are the team's only notable free agents after next season. The Kings' best young players not signed long-term are forwards Tanner Pearson and Tyler Toffoli, but they aren't RFAs again until 2017. The Kings missed the playoffs last season, but they still have a solid core and should compete in the Western Conference for years to come. It remains to be seen if Lucic will be part of that long-term, but he's certainly a good fit on paper.
Read more at: http://nesn.com/2015/07/milan-lucic-on-possible-extension-with-kings-i-would-love-to-stay-here/