Rangers forward Zuccarello ready for camp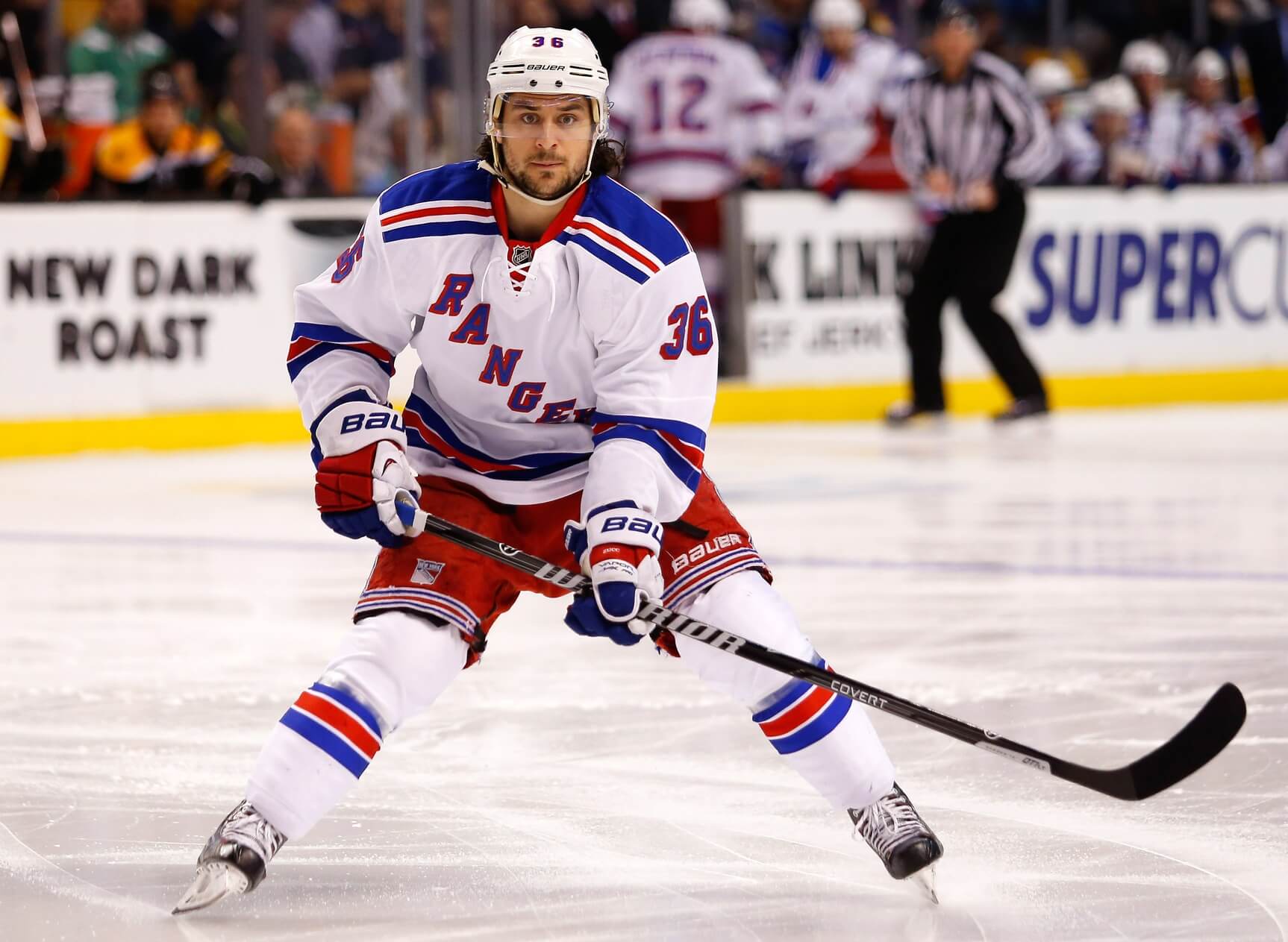 |
New York Rangers forward Mats Zuccarello has been given a clean bill of health and should be ready to go for the start of training camp next month
"I've heard he's 100 percent from our medical staff," Vigneault said. "He's been cleared to skate and have contact. He's made a full recovery, so we're very pleased about that. He's a big part of our team."
Zuccarello was injured in the first period of Game 5 of the Eastern Conference First Round against thePittsburgh Penguins last season. He was struck in the side of the head by a slap shot from defensemanRyan McDonagh.
Zuccarello did not play again in the Stanley Cup Playoffs, but he did practice at times while the Rangers made a run to Game 7 of the Eastern Conference Final. He revealed after the season that he lost the ability to speak because of the brain contusion that he sustained from the shot. The contusion also caused bleeding on the brain, a hairline fracture in his skull, and the initial loss of some feeling in his arm. He said he spent three days in the hospital and needed help from a speech therapist to begin talking again.
Zuccarello had 49 points in 78 games in the regular season and two assists in five games in the playoffs before sustaining the injury. This is great news for the Rangers going into the 2015-16 season.