SPECTACULAR TOP 50 NHL GAME HIGHLIGHTS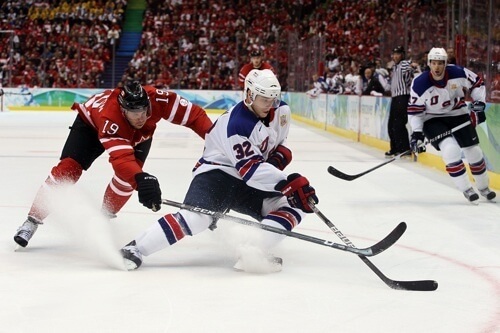 |
VIDEO: AMAZING TOP 50 NHL GAME HIGHLIGHTS. Watch the video below.
Hockey Plays you need to know
There are a few basic plays that we feel all adult no-check players should know. They are fundamental building blocks to any team's strategy. Beginners should be able to execute them at whatever level of skill they possess. If your teams has practices, these plays should be a part of them.  READ MORE
Hockey plays are never executed exactly as diagrammed as the fun and beauty of the game is in the improvisation that every player brings. However, the basic plays we have selected provide a starting point and basic context for getting the puck out of your zone, moving through the neutral zone and executing an effective attack.
READ MORE & WATCH THESE TOP 50 AMAZING NHL GAME HIGHLIGHTS