Yet Another Brawl in Ice Hockey
|
VIDEO: Watch Brutal Hockey Fight in The Video Below..
Maggio made his professional debut in 2012, joining the Fort Wayne Komets, then of the Central Hockey League (CHL), to help them capture the 2012 Ray Miron President's Cup as league champions. READ MORE..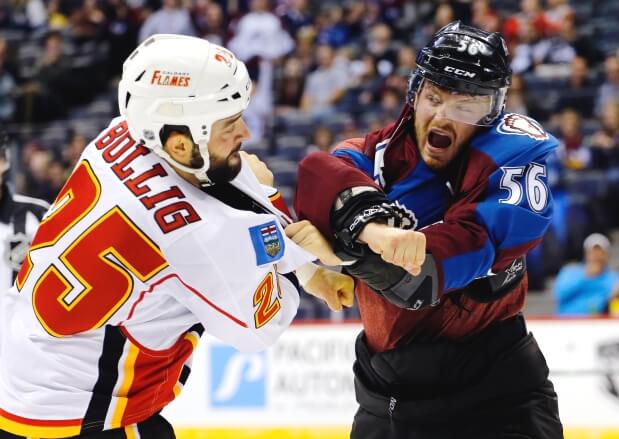 On Tuesday night, the hockey world once again saw the ugly side of fighting. Career enforcer Brian McGrattan, playing for the AHL's San Diego Gulls, was knocked unconscious in a vicious bout with defenceman Daniel Maggio of the San Antonio Rampage.
READ MORE & WATCH MIND BLOWING VIDEO ON NEXT PAGE